Eco-Explorers: Colonial Time Warp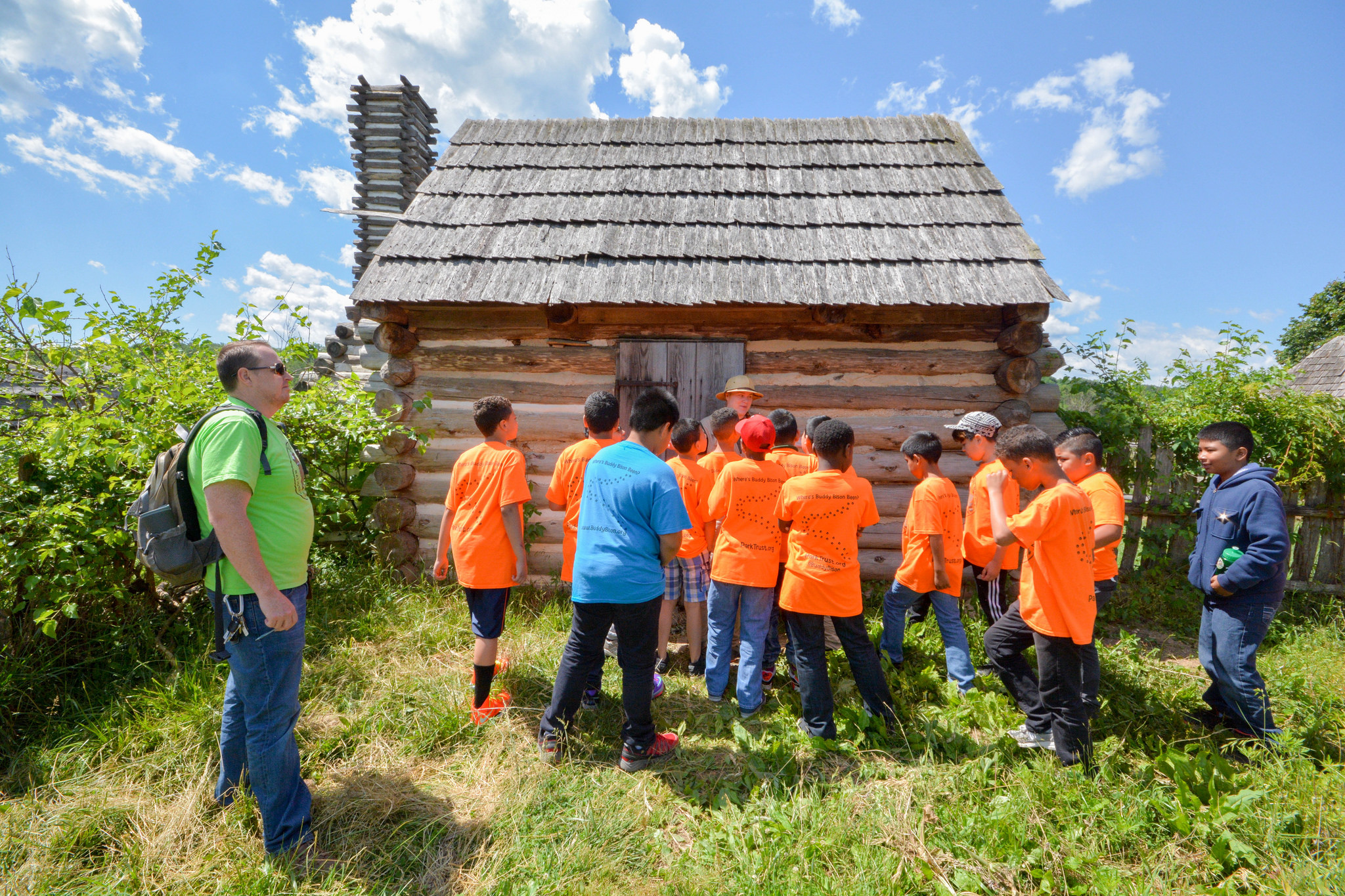 Site:
National Colonial Farm, run by Accokeek Foundation
Essential Question:
Which modern conveniences are worth their impact to the environment?
Format:
Eco-Explorers: Colonial Time Warp is a field trip program which uses the context of colonial history to teach current-day environmental literacy in a unique format that immerses students in an exciting role-playing scenario.
It is a two-hour program designed for students in grades 2-12 (2 versions) that takes place in a pastoral settingon the National Colonial Farm.
How Does It Work?
As members of a specially appointed Eco-Explorer team, students are engaged in a very important mission to save the earth and change the course of history. A problem arises in real time when the Eco-Explorer team learns that a well-meaning time traveler has recently transported back to the year 1770 to give one family several modern objects that will make their lives easier. But, if left on the farm, some of these objects could set in motion a chain of events that destroys the environment for future generations.

It's up to the Eco-Explorer team (with the help of their Eco-Explorer Captain) to zoom back to 1770 to find these items and weigh their convenience and relative value to the colonials with the environmental threat that they pose. For example, how would introducing toilet paper 200 years before its time affect deforestation? Would the discovery of synthetic pesticide and its potential reduction of labor for the enslaved people on the farm be worth the possible loss of bee colonies or bird species? Along the way, students meet live characters challenge their decision-making process and enliven the story.